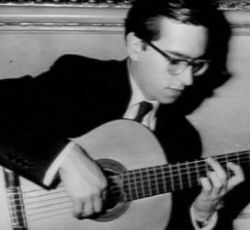 "This site is not about John Williams the film composer.
Try the John Williams Fan Network.
John Williams is not involved in any way with this site.
We are not directly in contact with each other. See the F.A.Q. for more information." -Richard Sliwa
Nevertheless, this site has more information on John Williams the guitarist than you might ever need to know!
An interesting history of JW from his beginnings as a young guitarist to the publication of his biography "Strings Attached", to his retirement through the most interesting era in the classical guitar's evolution.
A fascinating read indeed.